Order Now
1.
You will be received a confirmation order via email from AMON Support Team after the ordering process complete.
2.
The purchasing methods will be done by bank transfer through the following accounts:
Amon Herb Co., Ltd. / Kasikorn Bank Ladprao71
Account No. 601-2-21622-8
Amon Herb Co., Ltd / Siam Commercial Bank Ladprao 71
Account No 253-218985-1
Amon Herb Co., Ltd / Bangkok Bank Naknivas
Account No. 918-0-16087-2
3.
Send us your payment bill/ proof of payment to the following address.
4.
For more information please contact.






AMON, in Thai, means "PURITY"
With pure motive of AMON, we intend to deliver the best product and best values
to every individual concern sincerely and whole-heartedly.
For our "Customers" AMON delivers refined products extracted from nature and produced with modern technology, for customers to experience the miraculous power of skin beauty in affordable price.
For our "Partners" AMON provides friendly and Cooperative working environment as well as transparent work ethics.
For our "Homeland" AMON contributes to the society by bringing the greenness back to Thailand, supporting Thai products extracted from nature, along with improving locals' life quality by providing stable career paths.
Let AMON be a humble inspiration source and rise up the sense of "cordially giving".
AMON believes that value of giving will return pure happiness to society.
Production Procedures
"AMON HERB" believes in the ultimate natural value of Thai herbs, when combined with modern technology becomes the greatest products for our "value customers". It is our passion to deliver the best to the customers. AMON is mindful in every delicate step from researching, designing, and delivering. Starting from selecting pure seeds to join the exquisite process of producing refined products. All of our products are laboratory-tested for guaranteed safety and efficiency.
AMON strongly believes that the value of giving accounts for true happiness. Thus, we aim to give the best for everyone, as well as provide locals with career options in order to improve their life quality, and return goodness to our homeland.
Thailand
A Land of Beauty and Grace
"Paper Mulberry"
a precious gift naturally derived from
Thailand's mild and fertile environment.
Originated from Paper Mulberry
Planted in Thailand
Paper mulberry is the value of beauty discovered from Thai wisdom, as a precious gift from wealthy fertile and climate. Paper mulberry plays a significant role in the development of hand papermaking, which requires delicacy and tenderness. Recently, researchers found that paper mulberry extract contains efficient whitening agent.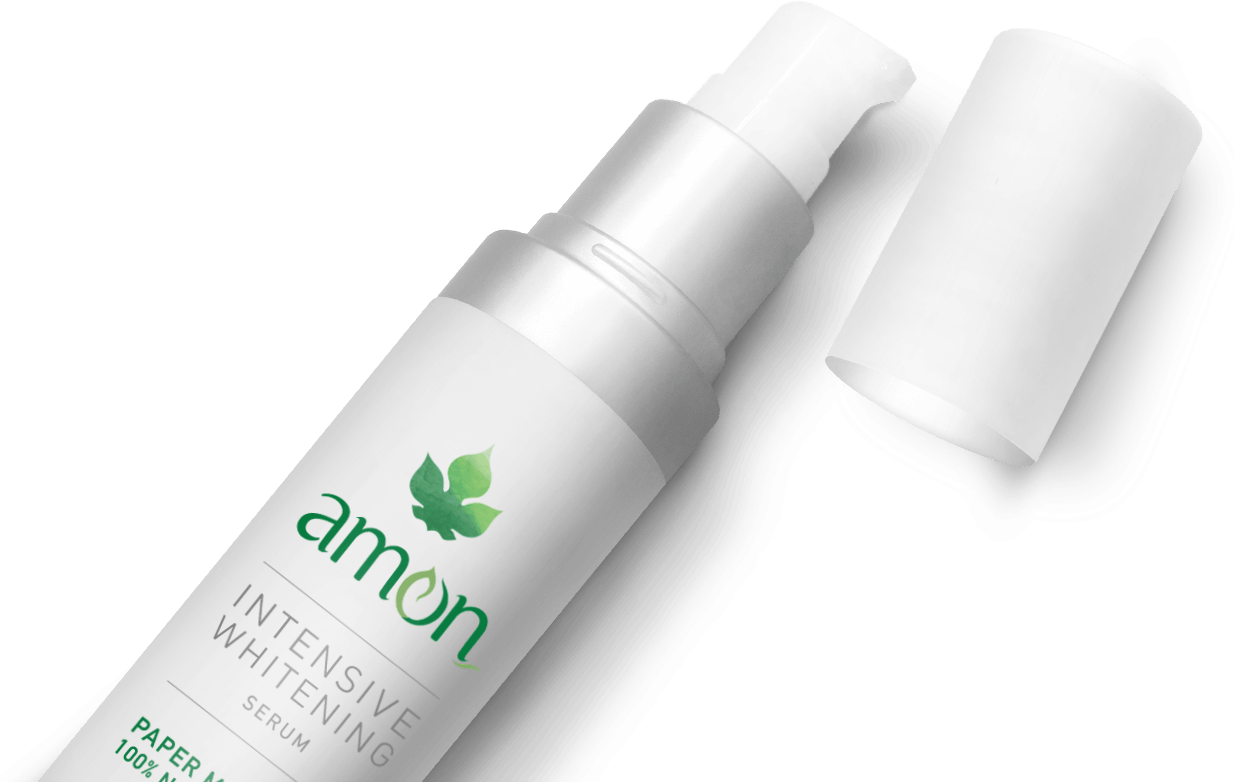 Miracle of Paper Mulberry
Wonderfully brightens the skin to a highly satisfactory degree.
AMON is safe even on sensitive skin.
INTENSIVE
WHITENING SERUM
Paper Mulberry, an extract of nature
30 ml.
Price 1,280.-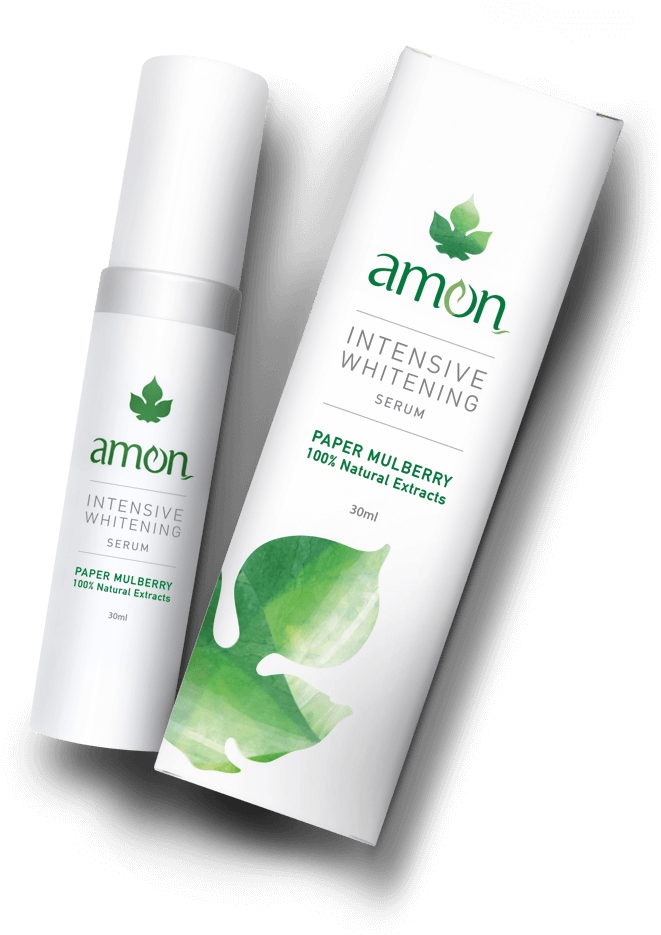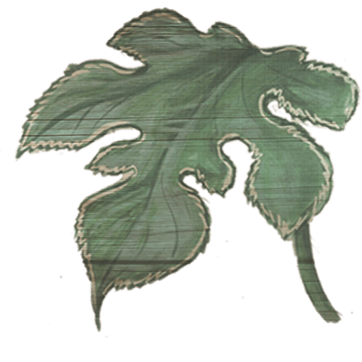 Paper mulberry extract
provides brighter and
tender skin.
Beach morning glory extract
reduces skin irritation.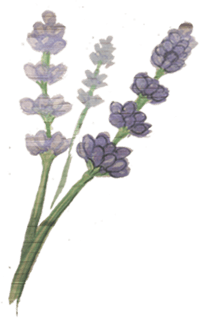 Other natural flower extracts
help to relax the skin.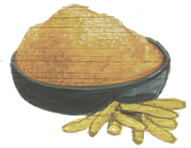 Turmeric extract
helps support
as a skin conditioner.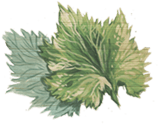 Perilla leaf extract
strengthens the skin.
Onion extract
reduces unwanted dark spots.
AMON Combines the Values
of Natural Extracts Beautifully

100% Tender extracts
from nature.

Not causing allergy
or irritation.

Leave zero-harm
to the skin in
long term.
How it Works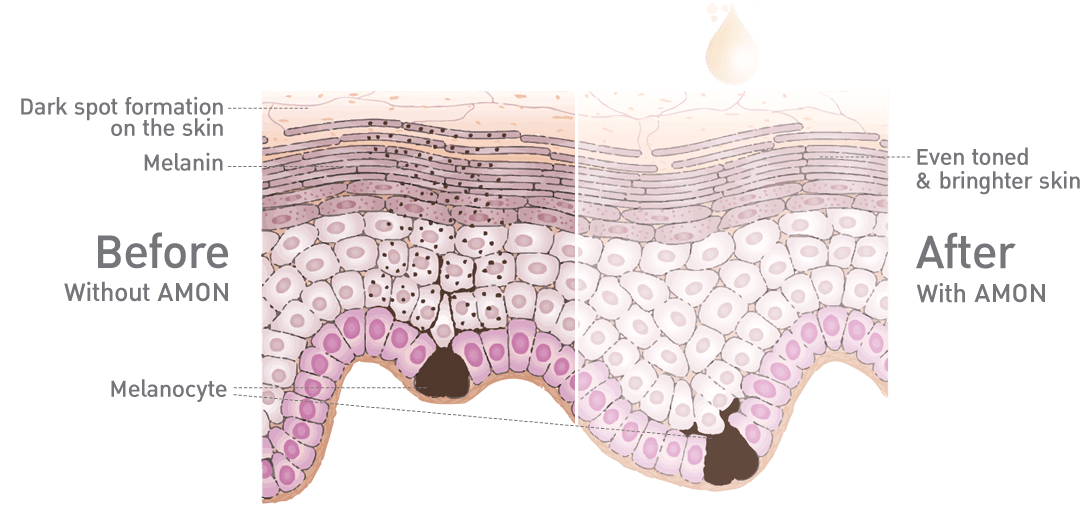 93.3%
of sample users clearly exhibit brighter skin.*
90%
of sample users show more tender skin with reduced marks and wrinkles.*
Facial spots are caused by melanin gathering. Paper mulberry extract has the capacity to restrain melanin production in Melanocytes, so that melanin will not be scattered to other skin layers.
Thus, paper mulberry extract can prevent spots and brighten facial skin.
Guaranteed Results
How AMON Works"Kazinol F", the extract from paper mulberry for skin-whitening, will cease the function of enzyme tyrosinase, which is the essential enzyme in producing melanin pigment. "Kazinol F" is the most capable substance in ceasing the role of melanin as compared to any other natural extracts.
AMON Intensive Whitening Serum contains 8% paper mulberry extract, rich of "Kazinol F", capable of halting the production of melanin pigment down to the level of originating cells, enable the skin to look brighter than using Kojic Acid many times and more than Vitamin C many more times, while being tender and safe to sensitive skins.

of sample users clearly
exhibit brighter skin.*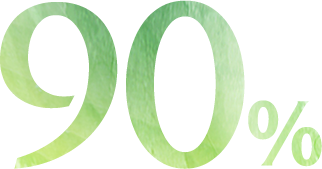 of sample users show more
tender skin with reduced marks
and wrinkles.*
over
Nandhini Amranand ( Age 26 )
"My face is brightened, with faded spots, and smoother skin - Making up is an easier task."
over
Sasithorn Ngamachariyakul ( Age 28 )
"After 2 weeks, my skin is gradually brightened- Not causing any harms."
over
Jitramas Watana-ug ( Age 28 )
"Noticeable radiant skin and more effective than Vitamin C."
over
Pitchayaporn Taivejasart ( Age 23 )
"Glowing, Radiant, Non-irritated, and Healthy looking skin."
over
Chanana Assamongkorn ( Age 28 )
"Within 2 weeks, my face is brighter, my skin did not turn red after sunburn any more."
over
Ms. Sucharat Nitisakarin ( Age 26 )
"My skin is very sensitive, but AMON is totally safe for me."
over
Pratana Tejavibulya ( Age 29 )
"Thai herb extracts work better than any high-ended brand I have ever used."
over
Malinee Chapoo ( Age 30 )
"I am so flattered by the glowing and younger look that everyone notices."

We are looking for Distributors. let's join AMON big family. Simply fill in the form below for more information from us.